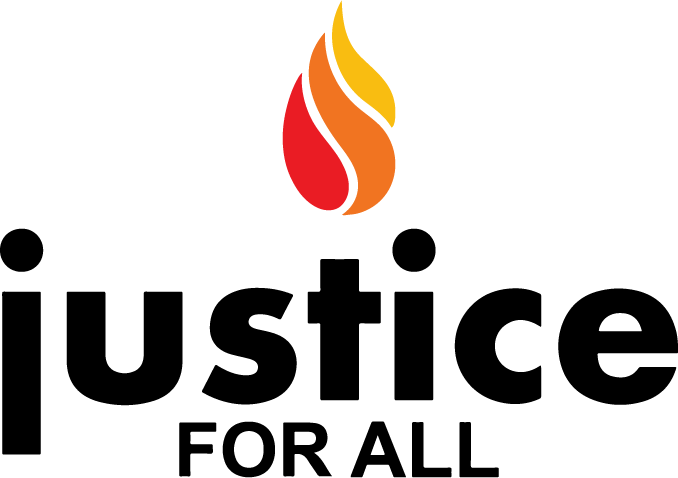 Justice For All Joins Letter In Support of Families Separated at the Border
The Honorable Chuck Schumer
Majority Leader
U.S. Senate
322 Hart Senate Office Building
Washington, D.C. 20510
The Honorable Mitch McConnell
Minority Leader
U.S. Senate
317 Russell Senate Office Building
Washington, D.C. 20510
The Honorable Nancy Pelosi
Speaker
U.S. House of Representatives
1236 Longworth House Office Building
Washington, D.C. 20510
The Honorable Kevin McCarthy
Minority Leader
U.S. House of Representatives
2468 Rayburn House Office Building
Washington, D.C. 20510
[Date]
Re: Righting the wrongs of family separation
Dear Majority Leader Schumer, Minority Leader McConnell, Speaker Pelosi, and Minority Leader McCarthy:
In 2017 and 2018, the U.S. government separated more than 5,500 children from their parents at the border. Multiple reports suggest senior officials refused to keep proper records of the separations and intentionally prevented timely reunifications.[1] Some of the families were reunited after months, but for others it has taken years. Thousands more families remain separated today. The undersigned faith organizations, leaders, and constituents urge Congress and the administration to do more to right the wrongs of family separation.
Child-parent separation has profound and devastating consequences for children of all ages. Ripping a vulnerable child from their parent takes a significant mental, physical, and emotional toll and creates a wound that cannot be easily healed, even upon reunification. In a leading academic study on family separation, 100% of children forcibly separated from their parents at the border showed symptoms of PTSD, generalized anxiety disorder, or major depressive
disorder.[2]
The current administration's Family Reunification Task Force has been working to reunite families and has begun to make some progress with over 260 children reunited with their parents.[3] But families who have been reunited have been offered limited and inadequate access to the support they need to heal from the trauma of family separation and rebuild their lives in the U.S.
Many families have been reunited by paroling the parent into the United States, a decision grounded in swiftness to facilitate reunifications. However, families who were reunified through the use of humanitarian parole are ineligible for family support services, basic case
management, or sustained mental health care administered by the Office of Refugee Resettlement (ORR) within the Department of Health and Human Services (HHS). The Task Force provides no assurances that families are reunited into safe and stable settings, exacerbating the enormous challenge of rebuilding a family home that has been torn apart.
We urge Congress to authorize and fund the support and stability these families need to heal. In its Fiscal Year (FY) 2023 funding bill, congressional appropriators should ensure that the Office of Refugee Resettlement has the statutory authority to use funds at its disposal and additional
funds to provide basic services — including behavioral health, legal counsel, family case management, and mental health care services — to families who were separated, particularly those here under parole.
The administration should further make use of existing FY 2022 funding and authorities to better serve these families and ensure they are provided the care they need to heal and thrive. The family separation policy violated the sanctity of family and failed to live up to our nation's values. Many of us raised grave concerns at the time about the cruelty of the policy and the impact on so many children's wellbeing. No matter where someone came from or how they arrived in the United States, their lives are of value, and they should be treated with dignity and respect. Now, we urge Congress and the administration to do more to heal those harmed by family separation. Without additional services, many families cannot and will not be successfully reunited.
Sincerely,
Faith Organizations
Regional, National, and International
Adrian Dominican Sisters
Asian American Christian Collaborative
Bethany Christian Services
Bridges Faith Initiative
Catholic Charities USA
Church World Service
Congregation of Sisters of St. Agnes
Cooperative Baptist Fellowship
Council for Christian Colleges & Universities (CCCU)
Disciples Immigration Legal Counsel
Ethics & Religious Liberty Commission of the Southern
Baptist Convention
Evangelical Lutheran Church in America
Fellowship Southwest
Holy Spirit Missionary Sisters, USA-JPIC
Immigrant Hope
International Council of Community Churches
InterReligious Task Force on Central America
Jewish Council for Public Affairs
Justice For All
Latino Christian National Network (LCNN)
Maryknoll Office for Global Concerns
Mennonite Early Childhood Network
Mormon Women for Ethical Government
National Advocacy Center of the Sisters of the Good
Shepherd
National Association of Evangelicals
Office of Peace, Justice, and Ecological Integrity/Sisters of
Charity of Saint Elizabeth
Pax Christi USA
Provincial Council Clerics of St. Viator
Rio Grande Borderland Ministries
Sisters of Mercy of the Americas Justice Team
The Episcopal Church
Unitarian Universalists for a Just Economic Community
Women's Alliance for Theology, Ethics, and Ritual (WATER)
World Relief
World Renew
World Vision
Arizona
Arizona interfaith Power & Light
The Green Valley/Sahuarita Samaritans
Phoenix Refugee Connection
California
Faith and Community Empowerment(formerly KCCD)
Beacon Presbyterian Fellowship
Yolo Interfaith Immigration Network
Orange County Jewish Coalition for Refugees
St. John's Presbyterian Church in Berkeley
Immaculate Heart Community Commission on
Immigrants and Refugees
Colorado
Accompaniment & Sanctuary Coalition Colorado Springs
Connecticut
Ministerio Nueva Creacion
District of Columbia
Lutheran Social Services of the National Capital Area
(LSSNCA)
Unitarian Universalists for Social Justice
Florida
Florida Council of Churches
Mosaic Compassion
Georgia
Georgia Interfaith Public Policy Center
Illinois
Bethany House of Hospitality
First United Church of Oak Park, IL
Provincial Council Clerics of St. Viator (Viatorians)
Sisters and Brothers of Immigrants, Inc.
Chicago Benedictines for Peace
Immigrant Justice Task Force, Unitarian Universalist
Church of Urbana Champaign
St. Thomas the Apostle Immigration/Refugee Initiative
Naperville, IL
Interfaith Community for Detained Immigrants
Maine
Maine Council of Churches
Maryland
Church of the Brethren/Quaker
St. John the Evangelist Prison Reform Team, Columbia,
MD
Quixote Center
Immigrant Justice Ministry of Cedar Lane Unitarian
Universalist Church
Massachussettes
Sisters of St. Joseph
Congregation of St. Joseph
Michigan
Dominican Sisters ~ Grand Rapids
Justice, Peace and Sustainability Office of the Sisters,
Servants of the Immaculate Heart of Mary, Monroe
Mosaic Church of Grand Rapids
Minnesota
Peace United Church of Christ
New Hampshire
Meriden Congregational Church, UCC
New Mexico
NM Conference of Churches
New York
Westchester Jewish Coalition for Immigration (WJCI)
(WJCI) (WJCI)
New York Justice for Our Neighbors, Inc.
Maryknoll Sisters Eastern Region
Shalom Friends
West End Collegiate Church
Westchester Jewish Coalition for Immigration-WJCI
Sisters of St. Dominic of Blauvelt, New York
Sisters of St. Dominic of Blauvelt, New York
South Asian Fund For Education Scholarship and Training
North Carolina
World Relief Triad
World Relief Durham
Ohio
Faith Choice Ohio
Social Justice and Peacemaking Ministry Unit, College Hill
Community Presbyterian Church
Pennsylvania
Sisters of Saint Joseph of Chestnut Hill Philadelphia PA
Sisters of St. Francis of Philadelphia
Pennsylvania Council of Churches
Texas
The Social Justice Committee of St. Andrew's Presbyterian
Church, Austin TX
DFW Asylum Seeker Housing (DASH) Network
Inside Amigos at First Unitarian Universalist Chirch of Austin
Austin Sanctuary Network
Texas Unitarian Universalist Justice Ministry
Interfaith Welcome Coalition – San Antonio
U.S. Provinces
Congregation of Our Lady of Charity of the Good
Shepherd, U.S. Provinces
Virginia
Raj Khalsa Gurdwara
Virginia Interfaith Center for Public Policy
Washington
Pax Christi Northwest
Faith Action Network
Church Council of Greater Seattle
Sisters of Saint Joseph of Chestnut Hill Philadelphia PA
Sisters of St. Francis of Philadelphia
Pennsylvania Council of Churches
Faith Leaders and Constituents
Reverend Alice Fleming Townley, Mission and Justice
Coordinator of the Michigan Conference of the United
Methodist Church
Reverend Allison Lanza
Reverend Andy Lewis
Reverend Beth A. Cossin
Reverend Betty E. Landis, Saint Stephen Lutheran Church
Reverend Betty J Birkhahn-Rommelfanger, Clergy United
Methodist Church
Reverend Charlene Belsom Zellmer, Interfaith Minister
Reverend Chelsea Spyres, United Methodist Clergy
Reverend Chris Moore
Reverend Clare Petersberger
Reverend Corey Brost
Reverend David Sickles, OAA
Reverend Denyse Barnes, Director of Justice and
Compassion Ministries
Reverend Diane Mettam
Reverend Donald Seeger
Reverend Elizabeth Morris Downie, Retired
Reverend Ellen Johnson-Price, Immanuel Presbyterian
Church
Reverend Erin Walter, Community Minister
Reverend Harriet Johnson, Park United Methodist Church
Reverend Hodgson Deanne
Reverend James VanderWeele, Minister Emeritus,
Community Church Unitarian Universalist
Reverend Janet M. Cooper Nelson, UCC and Chaplain of the
University, Brown University
Reverend Jean Walsh, United Church of Christ, Board
Certified Chaplain
Reverend Jeannie Thompson
Reverend Jim Conn
Reverend Joyce Shin
Reverend Juan Angel Gutierrez, American Baptist Churches
Reverend Kate Shaner
Reverend Katie Styrt, PC
Reverend Kristi Denham, United Church of Christ
Reverend Kristin Peters, Christian Church-Disciples of Christ
Reverend Lee Legault
Reverend Leeann Culbreath, Episcopal Priest
Reverend Leigh Wisner, Presbyterian Church
Reverend Amy D. Yarnall, Senior Pastor, Wesley United
Methodist Church
Reverend Lin Preiss
Reverend Lois McCullen Parr
Reverend Marcella Glass, PCUSA
Reverend Mark Stephenson
Reverend Martin E. Woulfe, Minister of the Abraham
Lincoln Unitarian Universalist Congregation
Reverend Marvin Eckfeldt, Retired Minister, Christian
Church (Disciples o Christ)
Reverend Mary Kay Will, United Methodist Church
Reverend Meredith L. Onion, Associate Minister, First
Congregational Church of Western Springs
Reverend Merle E Showers
Reverend Charlotte Frantz, Peace United Church of Christ,
Pastoral Associate
Reverend Merle E Showers
Reverend Rebecca Ninke
Reverend Regina L. Bautista, The Episcopal Diocese of
Central PA
Reverend Rock Fremont, International Council of
Community Churches
Reverend Christopher Miller, Pastor, Trinity Presbyterian
Church
Reverend Rosa G. Manriquez, IHM
Reverend Ruth Sheets
Reverend Sandie Richards, United Methodist
Reverend Sandra L. Strauss, Director of Advocacy &
Ecumenical Outreach, Pennsylvania Council of Churches
Reverend Sheri Randolph
Reverend Susan Oeffler
Reverend Tim Kutzmark, Minister, Unitarian Universalist
Church of Fresno, CA
Reverend Will McGarvey, Executive Direcotr, Interfaith
Council of Contra Costa County
Reverend Sarah Nowak, Pastor, Pleasant View Lutheran
Church, ELCA
Reverend William Critzman, Senior Minister, The Collegiate
Church of the City of New York
Reverend Dr. Alan Jones, United Methodist
Reverend Dr. Cheryl L. Green
Reverend Dr. Chuck Currie, Pacific University Chaplain
Emeritus
Reverend Dr. David B. Lindsey
Reverend Dr. Douglas Wingeier, United Methodist Church
Reverend Dr. Edward Kern, Pastor
Reverend Dr. Eileen Altman, Associate Pastor, First
Congregational Church of Palo Alto UCC
Reverend Dr. Elizabeth Griswold, Ordained Minister, United
Church of Christ
Reverend Dr. Elizabeth K Nash, United Church of Christ
Reverend Dr. James Lawrence, President, Swedenborgian
Church of North America
Reverend Dr. John Rinehart, Minister of Justice, Dover
Congregational UCC
Reverend Dr. Karen Georgia A. Thompson, United Church of
Christ
Reverend Dr. Lucy Hitchcock, Unitarian Universalist
Reverend Dr. Neil G Thomas, Senior Pastor, Cathedral of
Hope United Church of Christ
Reverend Dr. Richard S. Gilbert
Reverend Dr. Stacey Cole Wilson, Executive Minister of
Beloved Community
Reverend Dr. Stephen A. Simmons, Presbyterian Church,
Honorably Retired
Reverend Dr. Tracy Mooney
The Reverend Burl Salmon, Rector, The Falls Church
The Reverend Betty E.Landis, Pastor, Saint Stephen
Lutheran (ELCA)
The Reverend Canon K. Jeanne Person, Episcopal Diocese of
New York
The Reverend Dr. David D. Brunner, Retired Pastor
The Reverend Dr. Mary Lou Baumgartner, ELCA
The Reverend Lisa Keppeler, Rector, Church of the Holy
Nativity (Episcopal), Wrightstown, PA
The Reverend Rick Sorensen, Episcopal Priest
The Reverend Ruth Bosch Becker, Assisting Pastor, Calvary
Episcopal Church, Pgh
The Reverend Valerie Coe Lowder, United Church of Christ
The Very Reverend Ellen L. Brauza, The Episcopal Church
Sister Alice Mary Kirby, CSJ, St joseph of Boston
Sister Anne Connolly
Sister Barbara Gulino, Sisters of St.Joseph
Sister Benita Coffey, OSB, Social Justice Promoter for
Benedictine Sisters of Chicagos of Chicago
Sister Bernadette Ballasty
Sister Bernadine Karge, Dominican Sister of Sinsinawa
Sister Betty McVeigh, Sister of St. Joseph of Philadelphia
Sister Bonnie McMenamin, Sisters of Saint Joseph
Sister Carol Wetli
Sister Catherine Mary Norris, Daughters of Charity
Sister Connie Tomyl, Felician Sisters of North America
Sister Dominica Lo Bianco, St. Francis of Philadelphia
Sister Elizabeth Liebert, Sisters of the Holy Nsames
Sister Frances Hoffman
Sister Helene Higgins, Sisters of St. Joseph
Sister Joanne Solari
Sister Josephine Perico, Sister of St.Joseph of Boston
Sister Julia M. Fitzpatrick, Sisters of St. Joseph
Sister Julianne Vagnozzi, Felician Sisters of North America
Sister Kathleen Nolan, Roman Catholic
Sister Linda Snow, St. Joseph of Carondelet
Sister Margaret L Sullivan, CSJ, St. Joseph of Boston
Sister Margaret Lanen
Sister Mary Ann Buckley, the Society of the Holy Child Jesus
Sister Mary Anne Doyle, St. Joseph of Boston
Sister Mary Jessica Terek, Felician Sisters of NA
Sister Mary Kerber, Roman Catholic Sister
Sister Mary M. Black, Sisters of Saint Joseph
Sister Mary Pendergast, RSM
Sister Pat Millen, OSF, St. Francis of Philadelphia
Sister Patricia Andrews, CSJ, Sisters of Saint Joseph of
Boston
Sister Peggy Jackelen, Sister of Mercy of the Holy Cross
Sister Rita Orleans, SCL
Sister Rita Specht
Sister Rose Marie Quilter, Catholic Sister, Educator
Sister Rose Therese Nolta, SSpS, Holy Spirit Missionary
Sisters, JPIC Coordinator
Sister Rosemary Burnham
Sister Ruth Battaglia CSA
Friar Mark Soehner, OFM, Provincial, Franciscan Friars,
Province of St. John the Baptist
Brother Michael Gosch, Clerics of St. Viator
Brother Michael Potvin-Frost, OFH, Order of Franciscan
Hermits
Brother Ignatius Harding, OFM, St Francis of Assisi Border
Mission
Lead Pastor Joel Tooley
Pastor Anne Hall, Lutheran Church in the San Juans
Pastor Anthony Gee
Pastor Bruce H Davidson, Evangelical Lutheran Church in
America
Pastor Caleb Campbell
Pastor Charles L. White, Jr., St. Mark UMC
Pastor Christie Manisto, ELCA
Pastor Corrine Haulotte
Pastor Diane Sonda, Ann Arbor Blue Ocean Church
Pastor Emeritus Dave Kuiper, Crosspoint Community
Church
Pastor Kyrmen Rea
Pastor L Barrett
Pastor Lisa Gaston, Edwards Congregational UCC
Pastor Max Blalock, United Methodist
Pastor Melissa Moore, Peace Hill Christian Fellowship
pastor Paul A. Hagedorn, Lutheran
Pastor Randall Buursma
Pastor Raymond Chang, Asian American Christian
Collaborative
Pastor Sarah Stadler, ELCA
Pastor Steven H Jones, United Church of Christ
Pastor Thomas Lyles, Retired
Pastor Trish Greeves, Retired, United Church of Christ
Rabbi Burton Visotzky, Jewish Theological Seminary
Rabbi David Greenstein
Rabbi Renee Bauer
Rabbi Ruth Gais
Alisa Halliday, Chaplain
Penny Seay, Chaplain, BCC, M.DIv.
Beth A. O'Malley, Chaplain
Elizabeth G. Maxwell, Rector, Church of the Ascension, NYC
Lisa Hunt, Rector, St. Stephen's Episcopal Church
Babs Miller, Minister of Word and Sacrament
Chris Jimmerson, Minister, First Unitarian Universalist
Church of Austin
Chris McCreight, Minister
Diane Faires Beadle, Senior Minister, St. Paul's Christian
Church (Disciples of Christ)
Gordon D. Gibson, Minister (Retired)
Joseph Capuano, Music Minister, Christian Church
Lucretia Burton, Minister
Nathan Holst, Faith Formation Minister, United Church of
Christ
Randy J. Mayer, Senior Minister
Ruth Sheets, Minister, UCC
Abby Ray, Communications & Advocacy Coordinator
Al Ver Schure, Retired Educator, Christ Memorial Church
Amy Remaklus, Executive Director, Toledo Campus Ministry
Andrew Ryskamp, Executive Director Emeritus, World
Renew
Anne Haines, Executive Director, St. Bakhita Catholic
Worker House
Assoc. Pastor Pam Tooley, Melbourne First Church of the
Nazarene
Benita Coffey, OSB, Promoter of Social Justice for
Benedictine Sisters of Chicago
Beverly Wilketson, Parish Nurse RN MSN
Brian E Wilson, District Superintendent, Church of the
Nazarene
Carla Ver Schure, Retired Educator, Christ Memorial Church
Carlos Reyes, Deacon
Catherine Cooke, Archdeacon, Episcopal church
Christina Staats, Citizens Akron Church, Evangelical
Immigration Table
Cindy Matthews, Praise Band leader/Grace Lutheran Church
Dale Schaeffer, Superintendent, Florida District Church of
the Nazarene
Dan Boone, President, Trevecca Nazarene University
Deacon Steven Beumer, St. John Evangelical Lutheran
Church
Deni Mack, Dr. Chair, RocACTS Religious Leaders Caucus
Don johnson, Executiive Director, Lutheran Outdoor
Ministries
Donna Veatch, Wisconsin United Methodist Committee on
Immigrant & Refugee Ministries
Eleanor Wegman, Facilitator, Refugee Initiative, St. Thomas
the Apostle Immigration
Farook Chandiwala, Chairperson
Florence Li, American Baptist Home Mission Societies
Georganne D'Angelo D.M.A., Unitarian Universalist
Immigration Action Team
Gladys Tiffany, co-Clerk Fayetteville Friends Meeting,
Quaker
Hannah Rehm, Program Manager, World Relief
Hilda Cruz, Regional Program Director
James Higginbotham, Associate Dean & Professor of Pastoral
Care, Earlham School of Religion
Jan Gardner, Elder Presbyterian Church USA
Jane Lindberg, Christian Educator, former seminary adjunct
faculty
Janice Orphan Martinez, Missionary
Jennifer Schnitzius, Director of Operations, DASH Network
Jesse Rincones, Executive Director, Convención Bautista
Hispana de Texas
Jo Ann Lyon, General Superintendent Emerita, The
Wesleyan Church
Joanne Gallagher, Communications Director, Sisters of St.
Joseph of Boston
John Munson, Clerk, Peace and Social Concerns Committee,
Multnomah Friends meeting
Johnny Sears, Director, The Academy for Spiritual
Formation
Johnny Zokovitch, Executive Director, Pax Christi USA
Julia colingsworth, Choir Director, Organist, United
Methodist
Kara Hernandez, Program Services Director, World Relief
Triad
Katherine F. DeVries, Pastoral Associate, Archdiocese of
Chicago
Kathy Lindner, Just Peace Team, Storrs Congregational
Church,
Kevin Orr, Clergy, United Methodist Church
Kristen Pollock, Paralegal, Church World Service
Laurel McGrath, Mercy Associate
Leah Neville, Mental Health Specialist, World Relief Triad
Lela Garner Noble, Elder, First Presbyterian Church
Lenore Dowling, commission chair, Immaculate Heart
Community
Lewis Poag, Retired Clergy, United Methodist
Linda Priso, Faith International English Classes Teacher
Lorin Peters, Catechist, St Leanders Catholic Parish
Lynn Buffington, Social Action Chair, Miami Valley UU
Fellowship
M. Jean Keeley, Sisters and Brothers of Immigrants (SBI)
Margaret Boyce-Furey, Attorney member of Network,
Catholic Social Justice Organization.
Margaret Trenkle, St. John the Evangelist Social Justice
Committee
Maria Studer, Elder, Clerk of Session
Marie Dennis, Senior Advisor, Pax Christi International
Martha A. Phillips, Social Justice Chair, First Congregational
Church, Albuquerque
Mary A. Sullivan, O.P., Caldwell, NJ Dominican
Mary Ellen Lesniak, Family Literacy instructor
Megan M. Gregory, Elder, Trinity Presbyterian Church
(Winston-Salem, NC)
Michael Rich, Deacon, Park Avenue Congregational Church
UCC
Michael Wallens, Vicar
Michele Davis, Director Communication & Content Dev, US
MPD team of Cru
Nadia Sindi, Freelance Arabic Court/Medical
Educator/Interpreter/Translator
Nancy Ross, Franklin Federated Church
Pamela Morris, Lay Leader, UCC Local Church
Pastor Lisa Gaston, Edwards Congregational UCC
Reed Pomeroy, AHT Client Coordinator
Rita Wells Clarke, United Methodist Officer
Rochelle Smetherham, Staff with Youth with a Mission
Sally Jane Gellert, Cochairperson, Unitarian Universalists for
a Just Economic Community
Susan Muzny, Faith Officer, Conference United Women of
Faith
Susan Tarr, Elder, PCUSA congregation
The Revered Faith J D'Urbano
Tiffany DelHousaye, Phoenix Manager, Hope Women's
Center
Venerable Catherine Cooke, Episcopal
Wendy Walrath, Elder, Mission and Outreach at St John's
Reformed Church , Red Hook NY
Abigail M. Knudson, World Relief Triad
Alejandra Marroquin, Community Outreach
Anne Marie Buvher, Catholic
Bob Zeigler, Pax Christi USA
Bonita L Reed, Episcopalian
Deanna Ferree Womack, Presbyterian Church (USA)
Don Timmerman, Catholic Christian
Donna Bening, Community Unitarian Universalist Church
Dr. Karen Wilson
Dr. Lyn Clark Pegg
Dr. Peter Craig
Dr. Rosalind S. Edmond
Erin Penny, Women of Welcome
Farrel G. Smith, McFarland United Church of Christ
Florence Li, American Baptist Home Mission Societies
Heidi Glynn, Church Volunteer
Hollis Chenery, St. Marys Episcopal
Jarrell Johnson, World Relief Triad
Jennifer Sims, Parishioner
Joan Schildwachter, Seton ministries
Joanna Boey, Seton Migrant Ministry
John Alder, Westminster UCC
John Kavalunas, Member Resurrection Catholic Church
Kathy Ross, Christian
Katie Hoiland, Christ Church Anglican
Kristin, Theology Student
Kristine Chukwuma, World Relief Triad
Linda Fischer Franke, United Methodist church
Lorie Tudor, Hanover Pres Church
Margaret Labeb, Catholic
Margaret Trenkle, St. John the Evangelist Social Justice
Committee
Marilyn, Church Member
Marissa Adema, Community Liaison
Marvel Maddox, Spirit of Joy Lutheran Church
Mary Swiontoniowski, St. Giles Family Mass Community
Micah Dailey, Redemption Church
Micah J. Dobson, Youth Mentoring Coordinator
Michelle, Congregant
Nancy Metz, The UMC
Nancy Ross, Franklin Federated Church
Patricia Roop Hollinger, Church of the Brethren/Quaker
Robert Shields, Accotink Unitarian Universalist Church
Sharon Chin, Trinity Church member
Sr. Joan Agro, Congregational member
Susan Armstrong, UMC church member
Susan Elias, Midvale Lutheran Church
Thomas A Ludwig, member – McFarland (WI) United Church
of Christ
Tom Cordaro, Pax Christi Illinois
Trish Kalhagen, Member of McFarland United Church of
Christ
Victor Boey, St Elizabeth Ann Seton Migrant Ministry
Abigail Thomas
Andrew Schnitzius
Ann Peters
Chris St. John
Christine Callahan
Dee Pinkston, Director, Workforce Solutions
Diana Bohn, Co-coordinator, Nicaragua Center for community Action
Diane Pierce
Erin Piper
Eugene Mariani
Evalee Mickey
Francesca Thomas, Community Advocate
Gale Bromelmeier
Gary A Foran
Jared Bedard
Jason Miller
Jeanne McKinny
Jerry Rivers, Environmental Scientist, NACCE
Julia Jolliff
Juliet Bergner
Katie Mckibben
Kenneth Poland
Lance Conklin, Conklin Immigration Law, LLC
Leslie Bedard
Linda Reid
Lisa Kot Stutzman
Margaret Rudnik
Marge Brunner
Marlene Rin
Mary Ellen Lesniak, Family Literacy instructor
Michael Neuroth
Mohammad Kausar Momand
Nancy Ross
Oolaa Kaplan
Pamela Morrison
Robert Stevenson
Rosemary Insley
Sarah Miller
Sherif Mansour
Sherri Kimmel, Afghan Refugee Welcome Team Leader
Stuart Knappmiller
Sue Moss
Sue Stern, Putnam Area Refugee Resettlement
Suzanne Hesh
Tamara Baker
Tan Jakwani
Tatyana Davis
Tera Dent, Client Recruiter, Cleveland Clinic
Vicki Witte
cc: President Biden, HHS Secretary Becerra, DHS Secretary Mayorkas, Attorney General Garland, Senate Appropriations Chair Leahy, Senate Appropriations Ranking Member Shelby, House Appropriations Chair DeLauro, and House Appropriations Ranking Member Granger
[1] https://www.washingtonpost.com/nation/2022/06/08/migrant-families-reunifications-delayed/;
https://www.gao.gov/assets/gao-20-245.pdf
[2] https://journals.plos.org/plosone/article?id=10.1371/journal.pone.0259576
[3] https://www.dhs.gov/sites/default/files/2022-06/22_0531_frtf_interim-progress-report-final.pdf