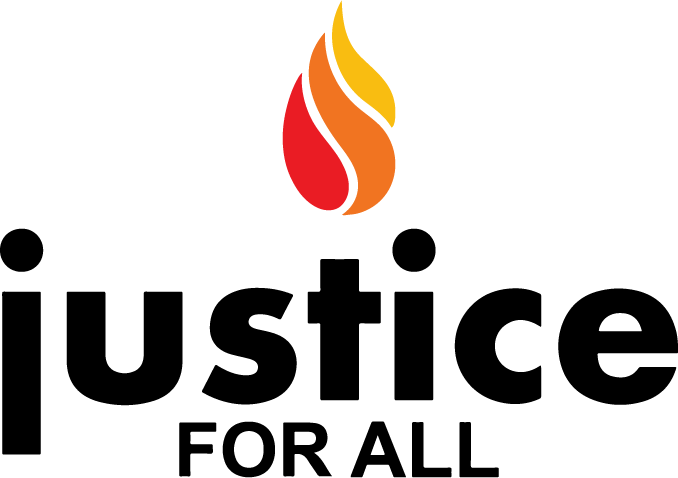 victims of religious persecution by India says United States Commission on International Religious Freedom
For Immediate Release
Contact: Zahir Adil
(781) 492-5388
Imam Umar Guatam, Maulana Kaleem Siddiqui: victims of religious persecution by India says United States Commission on International Religious Freedom
(Washington D.C., 3/14/2022)
Imam Mohammad Umar Gautam and Mufti Qazi Jahangir Alam Qasmi are Indian preachers, who were arrested on June 21, from Delhi's Jamia Nagar by the Uttar Pradesh police's Anti-Terror Squad (ATS) on charges of 'mass conversion of people to Islam through inducements such as marriage, job and money and mental pressure.". These charges have been refuted by the very people that the authorities allege were forced into conversion. Several of their followers have defended the preachers.
Maulana Kaleem Farooqui, an Islamic religious scholar was also arrested a few months later under the same pretexts by the Uttar Pradesh authorities. The authorities in India's states that are led by Modi's Bharatiya Janata Party, have brought many procedures and laws and have directly targeted Muslims.
The United States Commission on International Religious Freedom (USCIRF) has added thirty three prisoners incarcerated by the Indian regime to their victims list, including the preachers named above. The victims listed have been accused by the Indian government of spreading discord and disturbing communal harmony under various draconian laws, such as the Unlawful Activities Prevention Act (UAPA) and Religious Anti-Conversion laws.
Abu Bakr Sabbaq, leading lawyer for Imam Umar Gautam, said that "Article 25 of the Indian Constitution is very clear that every citizen has a constitutional right as well as its protection that he or she may propagate religious teachings to others who are following other religions. Umar Gautam and other accused persons are implicated in a case without evidence, and also alleging anti national activities. In chargesheet, considering the statements of those who approached Umar Gautam for conversion certificates, it is clear that their inclination towards Islam was there even before they decided to formalize the process. Where then is the question of coercion or undue influence?"
Referring to the inclusion of two more sections of the Indian Penal Code in a supplementary charge sheet submitted by Uttar Pradesh's Anti-Terrorism Squad in which section 121A (attempt to wage war against the government of India) and section 123 (concealing existence of a design to wage war against the government of India) have also been added, Sabbaq further said, "This is a fact that NGOs like those being run by Umar Gautam and others received substantial amount of donations post-Delhi riots for relief work. But to link this with an attempt to wage war against the country is simply absurd. Be it the brochure or conversion registers recovered, nowhere do they say that money or jobs will be offered in lieu of conversion. They don't establish that any inducement was offered."
Sabbaq pointed out that the concept of allurement is not well-defined in the Uttar Pradesh Prohibition of Unlawful Conversion of Religion Act. "Even in the Act, allurement has been covered in a vague manner. And the same approach has been used in this case as well,"
Human Rights organizations assert that the Indian government targets religious leaders and civil society for being critical of the government's human rights abuses. Human rights defenders and minority religious leaders are held on arbitrary charges and languish in jail for extended periods of time while awaiting bail hearings.
"By adding these names to the victims list, USCIRF recognizes the malfeasance of the Indian government in using these laws to persecute religious minorities," stated Zahir Adil, Team Lead of Save India From Fascism.
Persons added on USCIRF's victims list are researched independently by USCIRF, although organizations can, and often make submissions of victim profiles for consideration.
Hena Zuberi, DC director of Justice For All, said, "Our team has submitted profiles of such prisoners over the last 2 years to USCIRF. Many of the names we had submitted, as well as several others, have been included. We appreciate USCIRF's indepth research and investigation into these cases. Recognizing the victims of the Indian government is an effective mechanism to notify India that US agencies are monitoring its degradation of human rights. Touted as the world's largest democracy, India is quickly being reduced to a fascist group-autocracy with ballot box validation."
India's government under Prime Minister Modi has pushed an ultra-nationalist, majoritarian agenda, and supporters of the ruling Bharatiya Janata Party have openly propagated for a Hindu-nation. The BJP government overlooks egregious violations of law and order and it provides tacit approval to mobs that implement their Hindutva agenda. Hindutva is an extreme interpretation of Hinduism promoted by India's Rashtriya Swayamsevak Sangh, often called the largest paramilitary organization in the world.
Additions to the USCIRF victims database include: Gulfisha Fatima, Shifa ur-Rehman, Ishrat Jehan, Umar Gautam, Qazi Jahangir Qasmi, Kaleem Siddiqui, Natasha Narwal, Devangana Kalita, Asif Iqbal Tanha, and Safoora Zargar.
Also included are Abdullah Gautam, Jam Singh, Ansingh Ninama, Mangu Mehtab Bhuriya, Javeed Khan, Nandha Nathaniel, Savita Singh, Ramesh Vasuniya, Kumtu Vasuniya, Saju Ben, Sama Ben, Ranga Ben, Adya, Kishor Ram, Fahad Shah, and Hidme Markam
###
Justice For All is an international human rights organization with Consultative Status at the United Nations